Last Updated on November 19, 2023 by Emmanuel
Tripleten Tech's online coding bootcamp is shaking things up with a custom-tailored education that keeps in step with the lightning-fast changes in tech.
If you're keen on diving into a fruitful coding career, whether you're a working pro, looking for a new path, or just starting, this platform's got your back.
But what Tripleten Tech Part Time Online Coding Bootcamp so those who don't know this platform can decide if it is worth their time and money.
We feel compelled to share a thorough blog post discussing what the Tripleten Tech online coding BootCamp is and how to attend it.
Other helpful information we will discuss concerns the program's curriculum, duration, cost, whether you can land your dream job quickly, etc.
What Does the Tripleten Online Coding Bootcamp Teach?
Software Engineering Program.
​Tripleten will pump up your creative skills and sharpen your coding game to become a kick-ass software engineer who can crack challenging problems.
But being a Software Engineer isn't just about writing code; you must also work with other key players, including your peers, for your projects to hit their mark.
Software Engineers' key stakeholders are typically fellow developers and clients; you must understand customers' requirements to service them accordingly.
Besides, you must get creative and strategic to make every marketing dollar count as a digital universe's architect.
Software engineers craft, often debug codes, enhance established systems, and can do more depending on their job's requirements.
The more software engineering skills you can have, the better professional you become to elaborate projects that suitably meet client's needs.
Having solid software engineering projects under your belt lets you strut your stuff and clearly show the worth of what you have accomplished. 
Quality Assurance Program.
Quality Assurance Engineers spend days meticulously testing software to track down eventual elusive bugs and fix them on time.
Tripleten teaches the Quality Assurance engineering's ins and outs in a few months; you don't spend years in the learning curve.
Upon graduating, you will work closely with software engineers to iron out any kinks that can arise to prevent software from functioning normally.
In a few months, you will acquire the skills and expertise needed to excel in Quality Assurance without diving into complex coding courses.
The TripleTen Quality Assurance program only focuses on what matters most in this field to prepare you for the job's challenges efficiently.
Many software engineers also register for the Quality Assurance program because it is rewarding. Junior positions can earn you up to $ 68,000 annually.
Why many software engineers can't afford to retire in their 40s might also interest you.
Business Intelligence Analytics Program.
The Tripleten online BootCamp will teach you to collect, clean, and analyze data to create visual reports and dashboards that enhance performance and competitiveness.
When you start a business intelligence analytic career, you become a tech-savvy professional diving into vast information to help organizations succeed.
Your multifacet duties will include, among others:
Cleaning and refining data to ensure their accuracy and crafting compelling reports.
Dressing dynamic dashboards that provide complex information's clear and concise visual representation.
Continuously maintaining and improving existing dashboards and reports to ensure they remain relevant and impactful.
Collaborate with marketing, sales, and operations teams to ensure that the insights derived from data align with the organization's goals and objectives.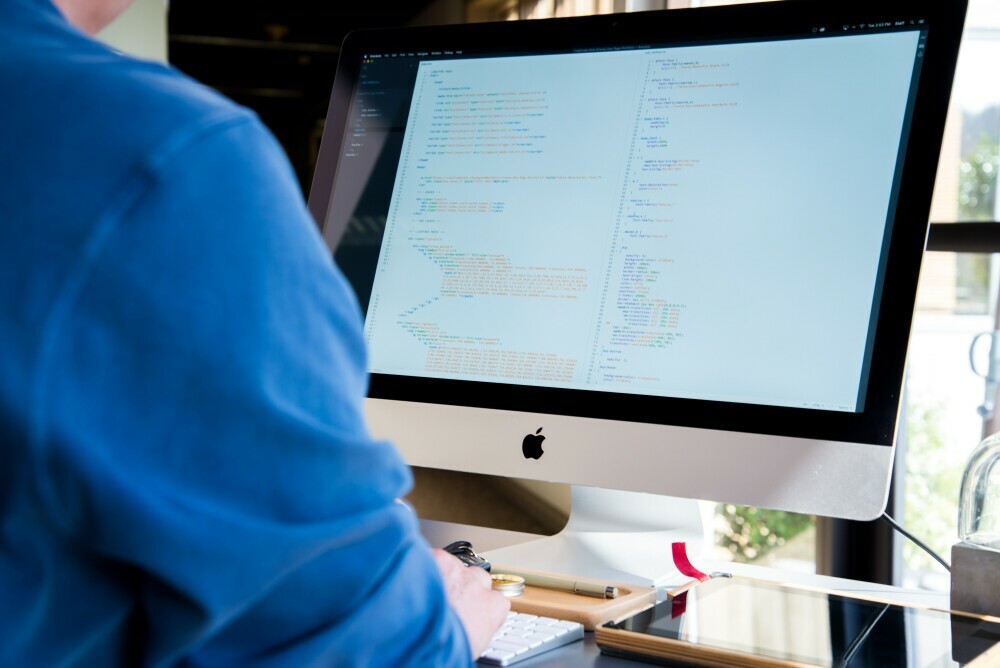 Data Science Program.
In the Data Science field, a mashup of stats, deep computer science chops, and niche expertise breaks down complex issues.
Small businesses and startups need to get strategic with every dollar to hit big goals on tight budgets.
So, the Tripleten program is pretty cool; it gives you a solid rundown on AI and machine learning.
You will learn everything from basics to high-level stuff, sharpening your skills.
When you finish this eight-month TripleTen data science bootcamp, you can work as Chief Data Officer or Data Analyst.
Many graduates also embrace the data engineer or machine learning engineer south after careers upon completing the Tripleten data science curriculum.
Tripleten has designed this program for learners of all skills; register if Data Science interests you and you want to excel in this field.
Tripleten Bootcamp Programs Pros and Cons.
Pros:
Tripleten Bootcamp Programs' immersive and intensive learning allows participants to acquire new tech skills quickly.
These programs' well-structured curriculums cover essential topics and skills from three years to five months; everyone chooses their favorite.
TripleTen can also help graduates get hired in six months, but they must actively participate in the job search.
Cons:
Affording the Tripleten Bootcamp Programs cn be challenging for some individuals, but you also get a rewarding job.
Bootcamp progams often require timely schedules you might find challenging to balance with other commitments, such as work or family. 
How Much Do the Tripleten Programs Cost?
1. The Tripleten three-year coding BootCamp costs $9700 if you pay upfront in one installment, saving you 19% of the total fee.
However, you can also pay $ 305 per month for three years, thus a total of around $10 980, or in ten months, $1 200 each.
Please contact them for further information about these payments and why the ten-month option is more costly than others.
2. The five-month Quality Assurance Engineering BootCamp costs $4,900 upfront fees, saving you up to 22% of the total.
Those who can't afford a one-time installment can pay in three years, $154 per month, or seven-month installments of $900 each, thus a total of $6,300.
3. The Business Intelligence Analytics program lasts up to six months for a $ 6,000 upfront fee, $217 monthly for three years, or $1 100 monthly for seven months.
4. If you register for the data science program, which lasts eight months part-time, you will pay similarly to the Quality Assurance Engineering one.
How Will You Take Your Tripleten Courses?
TripleTen is an interactive platform that makes the learning process straightforward; you study in the simulated work environment to immerse in the courses quickly.
An easy-to-use study dashboard lets you explore your favorite program's learning materials and the required tasks without shuffling between numerous resources.
Besides the theory, the platform includes sixteen project portfolios to learn your chosen programs' ins and outs better.
You will tackle real-world projects using accurate industry-relevant data to master the curricula as face-to-face teaching.
On this tech study platform, you can directly confront your learning roadblocks with on-the-spot, personal tutoring whenever required.
Many also use the Altium PCB design software to streamline their work profitably.
How Long It Takes to Get a Job After Completing a Tripleten Program?
TripleTen says that half of the postgraduate students in one of its four tech programs get enticing job offers within two months.
This platform's employment rate will soar beyond 80%, demonstrating how practical its training and offered student support is.
If you don't secure a new tech job within six months of graduating, they will refund your tuition.
TripeTen trusts its programs confidentially, making them worthwhile for tech-savvy who can afford the demanded fee.
Ensure you complete TripleTen's comprehensive Career Prep and Career Acceleration programs to qualify for the refund.
Can Tripeten Help You to Get Hired?
​They help their postgraduates find high-paying jobs in their favorite company, but you must actively apply to the available positions.
Adequate coaching lets you craft a convincing resume and cover letter to maximize the chance of finding your desired job.
Real-life project portfolios accompanying your graduation demonstrate your skills to get hired quickly.
They also provide tailored coaching regarding behavioral interviews concerning specific positions.
Our Final Thoughts?
Let's end this article about what Tripleten tech part-time online coding BootCamp is; we hope it will help you prepare for a new, enjoyable career.
Newbies aiming to dive into the tech scene and professionals seeking to boost their skills and fulfill their careers leverage TripleTen Tech teaching suitably.