Last Updated on November 9, 2023 by Emmanuel
To be performant, businesses must use effective tools, including practical network systems, to protect their communication infrastructure suitably.
However, you might be spoiled for choice because of the many existing network protection solutions and need to know the most effective ones.
Examining what Perimeter Network Security is and how it works will let you decide if this platform suits you or search for another alternative.
What Is Perimeter Network Security?
Amit Bareket and Sagi Gidali, experts in cybersecurity and SaaS, founded Perimeter 81 in 2018 with headquarters in Tel Aviv, Israel, and two offices in New York City and Los Angeles, in the United States.
These two entrepreneurs had just noticed that many companies could not effectively secure their cloud-forward, which put them at several threats' mercy.
Other organizations were using obsolete security tools, unable to counter hackers who always look for the slightest flaws to infiltrate systems.
Amit and Sagi developed Perimeter 81, featuring modern and efficient network, cloud, and mobile application security solutions.
​A Unified Zero Trust Network Service that transforms traditional network security technology into practical solutions makes Paramer 81 unique.
But let's first see how Perimeter network security solutions work.
How Does Perimeter Network Security Work?
We do not claim that all Perimeter network security solutions work similarly; each is unique, but they all effectively protect your sensitive data.
Effective prevention against cyber threats is necessary, whatever your business's size; it ensures proper functioning and increased performance.
Perimetric 81's critical firewalls and intrusion detection systems (IDS) continually monitor your network to ensure robust defense.
Firewalls and IDS establish a virtual boundary around your organization's network against external threats that can prevent it from functioning correctly.
Perimeter firewalls carefully examine incoming and outgoing traffic based on predefined rules to allow the good ones or block the nocives' access.
Predefined security rules filter potentially malicious data from your network to eliminate them and let legitimate communications come in.
Besides firewalls, Intrusion Detection Systems (IDS) continually monitor for possible anomalies or cyberattacks to stop them on time.
Those who want to learn software engineering, Quality Assurance, or Business Intelligence Analytics can also check the TripleTen online Coding BootCamp.
Who Can Use Perimeter Network Security Solutions?
The following businesses or organizations can use perimeter network security solutions.
Tools for DevOps.
With the Perimeter robust management platform, app creators and operators can team up to ramp up their efficiency.
Suitable team collaboration streamlines the work quicker and smoother, but you must prioritize security at every step as you build apps.
Being ahead of the game lets you spot and fix problems that can arise all along the process and fix them before they blow up to hinder your work.
DevOps teams don't need costly hardware VPNs to streamline their work process and reach their objectives more efficiently; Perimeter has all the tools required.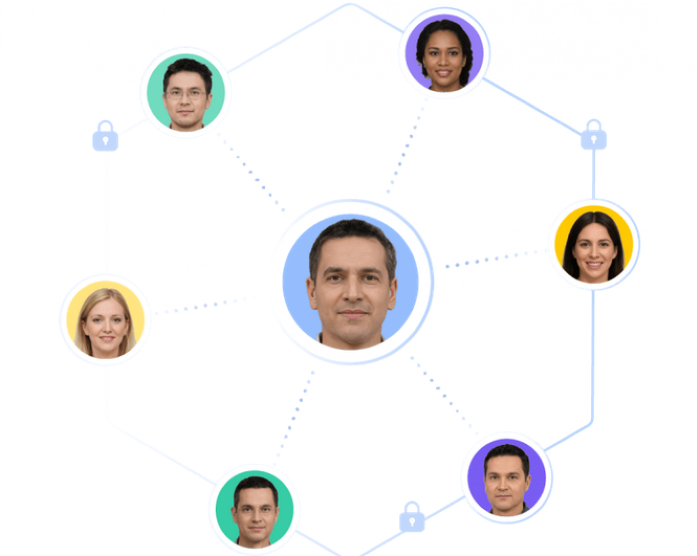 CISO Solutions.
You can leverage Perimeter 81 RSSI solutions to manage your IT environments effectively on the cloud.
​Robust cloud systems allow CISO systems to scale and ensure organizations benefit from effective security measures.
Besides, the CISO comprehensive suite of security solutions adapts to evolving changes in cybersecurity to efficiently counter regularly emerging threats.
The agile perimeter 81 architecture helps CISOs respond proactively to emerging threats and protect businesses' assets adequately.
You can also integrate CISO on the cloud with other platforms, like Azure Active Directory, to simplify your infrastructure's management.
Tools for Marketers.
Experts in marketing promote businesses online and offline to establish a solid presence in specific niches and improve sales. 
However, such a presence is not as easy as you might think; it requires intense market research, establishing suitable strategies, evaluating their outcome, etc.
Competitors can, for example, prevent you from accessing essentail data that help to establish efficient strategies for your clients by blocking your IP address.
It is where the use of Perimeter 81 becomes helpful; this platform provides secret virtual private networks (VPNs) that aid marketers in succeeding in their advertising.
Businesses across various industries, like SEO and marketing agencies, use Virtual Private Networks to overcome such blocking.
When competitors prohibit you from using specific IP addresses, you can use hidden 81 perimeter IP addresses so you don't fear being blocked.
Besides, you don't have to worry about geo-restrictions limiting your access to websites, forums, blogs, and other valuable resources; Perimeter 81 bypasses them suitably.
Please use the following link to check all Perimeter solutions to choose what suits managing your business better.
Solutions for IT Managers.
IT managers use efficient Perimeter tools to monitor, manage, and configure their network security aspects and improve efficiency.
Perimeter 81 defense solutions allow your organizations to stay at the forefront of thwarting cyber threats that continuously increase in complexity.
Besides, robust defense mechanisms effectively counter malware and ransomware and protect your organization from other threats like spyware and adware.
Not only does Perimeter 81 respond to current threats, but it also protects your computer network against future threats.
Robust security protocols coupled with adaptive security measures and threat intelligence give you a head start to thwart potential cybercriminals better.
Perimeter Network Security Pros and Cons.
Pros:
Perimeter security uses firewalls and intrusion detection systems (IDS) to efficiently combat threats preventing your business from functioning normally.
Security tools divide organizations' networks into zones to segment and limit potential attackers and breaches.
Centralized management and monitoring tools enforce security policies consistently across organizations.
IT managers can efficiently control who can access their network to prevent unauthorized access and data breaches.
You can also check how the Airphysio device clears mucus from the airways to improve overall health.
Cons:
Managing and maintaining perimeter security solutions requires regular updates, patching, and monitoring for effectiveness.
Sophisticated threats emerge constantly, making security systems challenging to stem them 100%.
Final Thoughts.
That's all about what Perimeter Network Security is and how it works; we hope you will appreciate this blog post.
Businesses or organizations must use security systems to filter cyber threats and eliminate them timely before they breach data to exploit them to the attackers' advantage.
Perimeter 81 creates a robust first line of defense to protect your organization against external threats.
Firewalls, IDS, and other tools control incoming and outgoing traffic to stop threats and unauthorized access and secure your infrastructures.